Field Trips at Farm Wisconsin
Interactive Education for All Ages
Farm Wisconsin Discovery Center offers 10,000 square feet of interactive experiences. With activities developed for grades K-12, our exhibits have something for everyone.
In addition to a private farm bus tour where students learn the ins and outs of farming from their own school bus, we offer real-world farming and agricultural experiences. Visitors will have a front row seat to grow their understanding of biological life sciences.
Also, Farm Wisconsin's interactive activities help visitors expand critical thinking skills and form connections between what they are learning and the lives they lead each and every day. After all, farmers play a big part in virtually everyones lives. They just might not know it yet.
Pricing Information
Groups of any size welcome! $5-$10 per person depending on group size and experience they choose.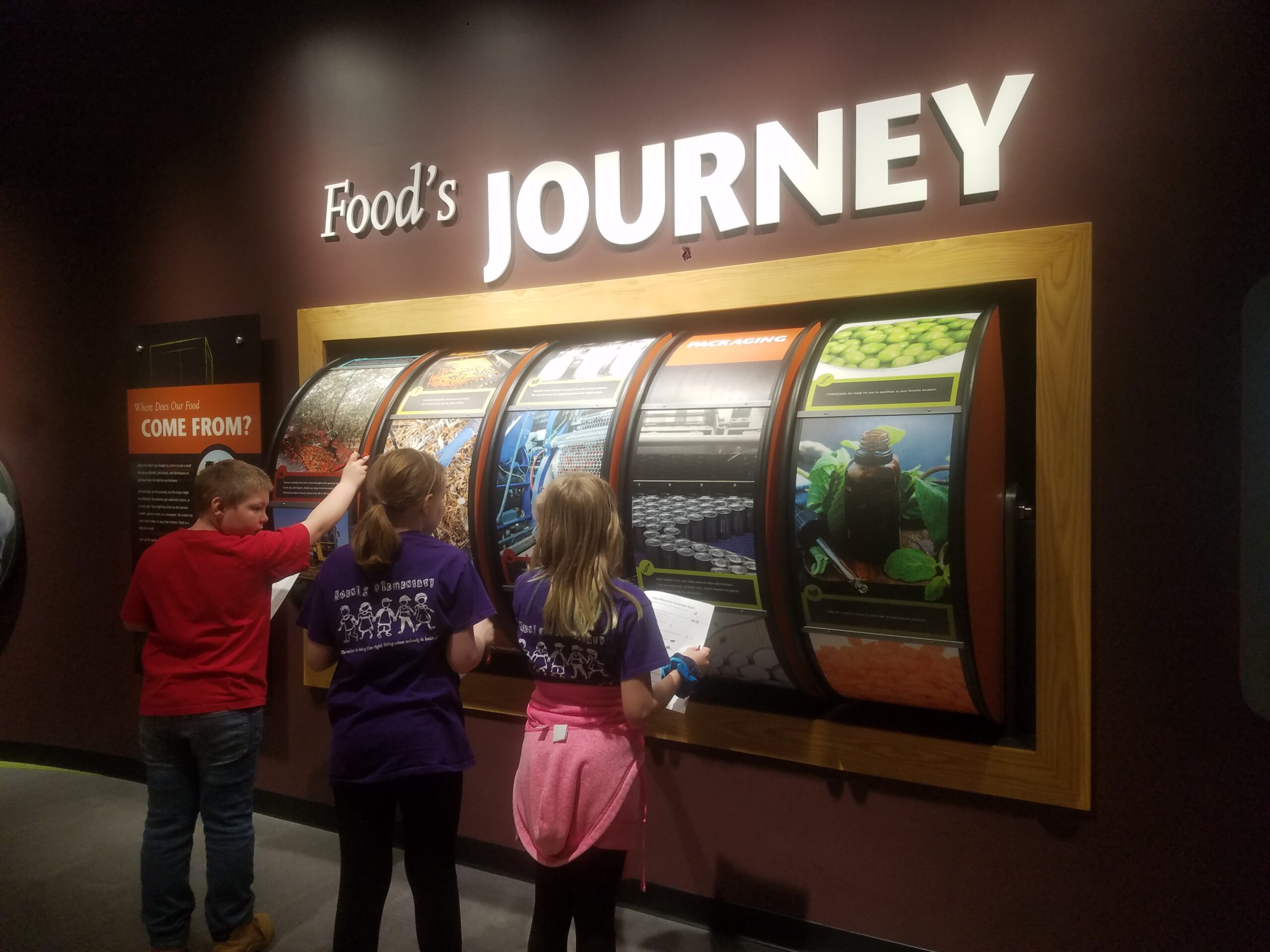 Interactive Exhibits

The center offers 10,000 square feet of hands on activities to bring your farming experience to life. Learn how to drive a combine and follow the milk journey from cow to store. Did you know cranberries are one of Wisconsin's top commodities? What field of agriculture best fits your personality? Take a short quiz to find out!
Grades: N/A | Duration : Self-Guided | Group Size: any

Land O' Lakes Birthing Barn Activity

In addition to experiencing up-close interaction with cows and calves, and even having the chance to witness a calf's birth, the Land O' Lakes Birthing Barn teaches so much more. Meet with the Birthing Barn staff and talk all things cows! Learn why cows mooooove the way they do. Did you know that cows have Best Friends or that a cow's markings are are as unique as snowflakes? No one spot is the same! How would you like to see a calf being born? At the Land O' Lakes Birthing Barn, it's always a possibility. Covering the primary stages of labor, delivery, and following birth, visitors have the chance to view a cow giving birth in a clean and quiet environment.

Grades: 4th - 12th | Duration: Varies | Group Size: 80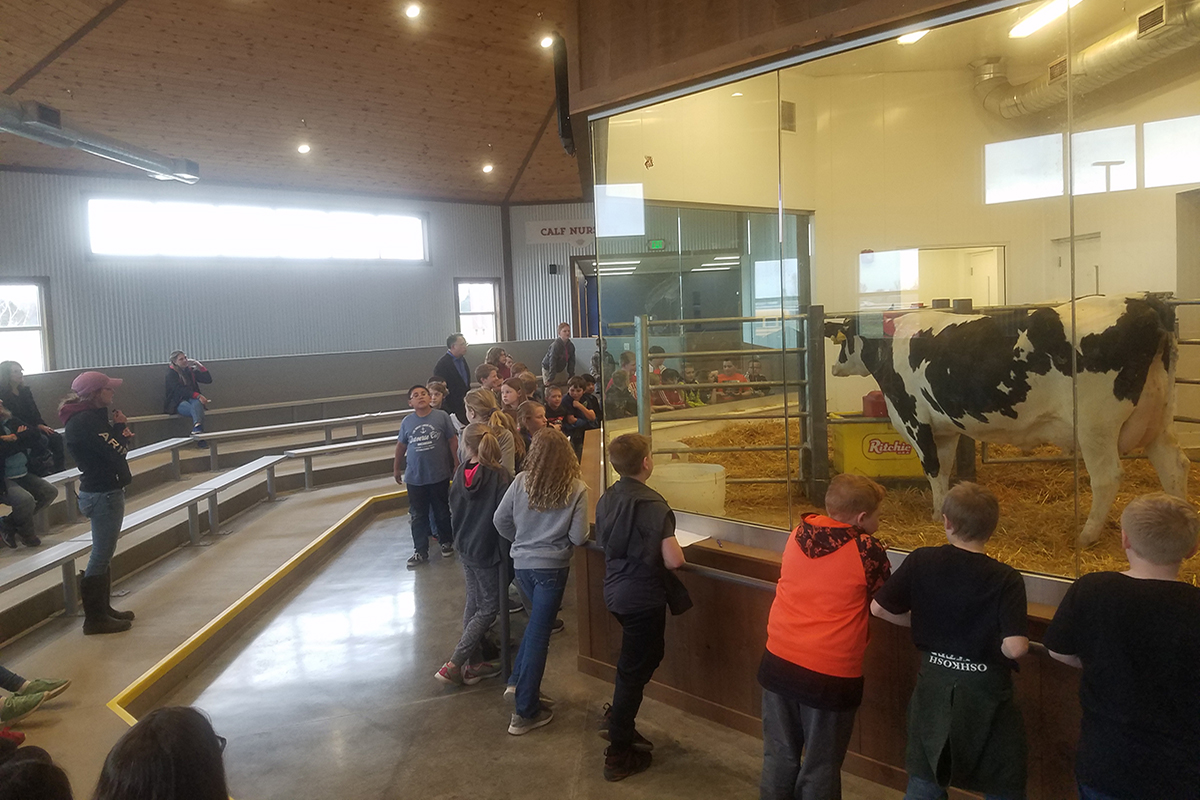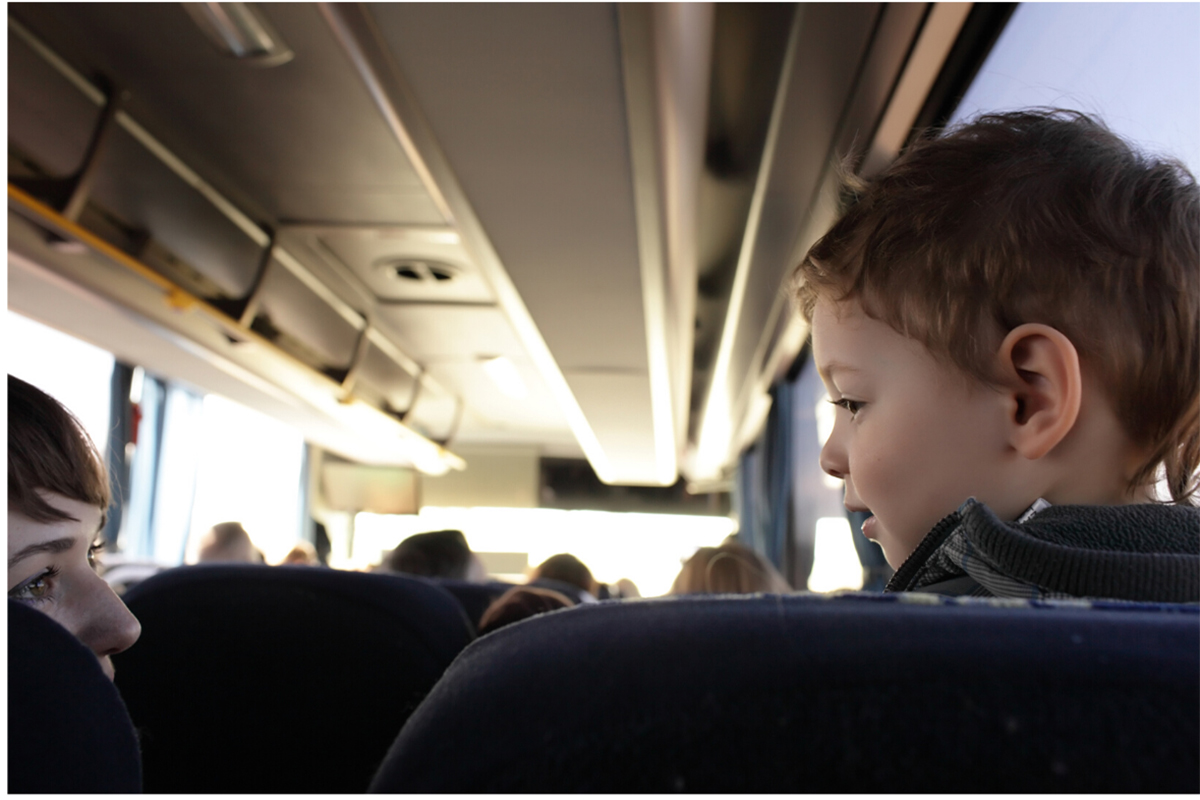 Farm Tour Activity

Take a tour of a working family farm from start to finish. Stay on your bus the whole time and drive through the free stall barn and past the milking barn! You will have a personal tour guide. Farm is located 3 miles up the road from Farm Wisconsin. *please note at this time we are not running the farm tour but do offer a video in our Theatre.

Grades: K - 12th | Duration: 35 minutes | Group Size: any
Book Your Field Trip at Farm Wisconsin

Come on in to discover Wisconsin Agriculture; where curiosity grows.