Group Tours
Experience + Grow
Farm Wisconsin Discovery Center Group Tours!
We welcome group tours of all ages to experience the Farm Wisconsin Discovery Center. Your group will enjoy a self-guided tour of our expansive exhibit space and a trip to a local dairy farm. During your time at the center, your group will gain a deeper understanding of Wisconsin agriculture, food processing, and sustainable farming. Varied dining options are available. Your day exploring Wisconsin's agriculture is sure to be educational and enlightening!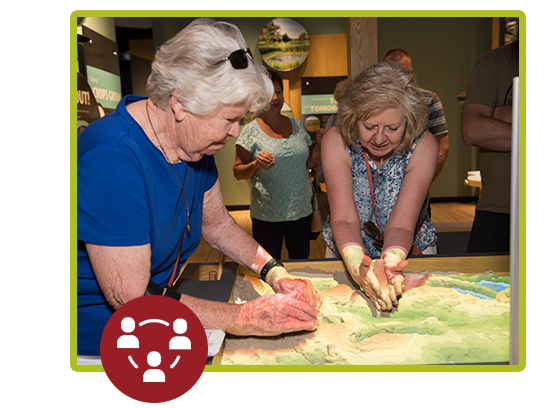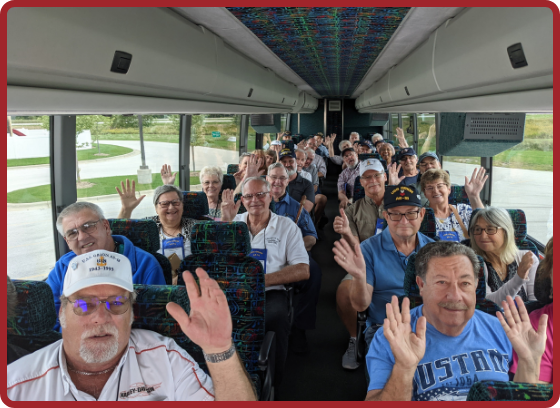 Pricing Information
Group Adult Admission: $12/person
Driver & Escort Admission: FREE
Motor Coach Parking: FREE
Lunch: $20/person (Recommend, Artisan Buffet)
*Other meal options available, view them here.
Cedar Crest Ice Cream: $4/dish
What's Included
Self-guided exhibit experience
Land O'Lakes Birthing Barn insight from a staff member
Farm Tour at Grotegut Dairy Farm (must provide own transportation to and from)