Agri-Tourism Wisconsin -
Start exploring!
Farm Wisconsin Discovery Center is the newest agriculture tourism attraction in the Midwest! Visitors enjoy 10,000 square feet of interactive exhibits featuring Wisconsin's agriculture industry. Kids and adults alike make a connection with the origins of their food and the modern technology that keeps production efficient and food safe.
Enjoy a bus tour of a local dairy farm and see modern farming technology in action. Stop into the Land O'Lakes Birthing Barn for the chance to experience the birth of a calf. 
Spend the whole day or just stop in for ice cream!
TOURS ARE POSTPONED UNTIL FURTHER NOTICE.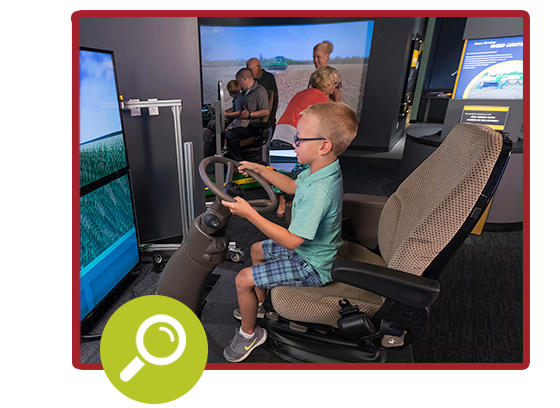 Farm Tour
See the Grotegut Dairy Farm first-hand and find out what sustainable practices are used and how technology and hard work make the operation successful. A minibus takes visitors to the farm where an educational video guides the half-hour tour. While at the farm, the bus drives through a freestall barn that houses over 2,700 dairy cows!
Passengers stay on the climate controlled bus the entire time.
TOURS ARE POSTPONED UNTIL FURTHER NOTICE.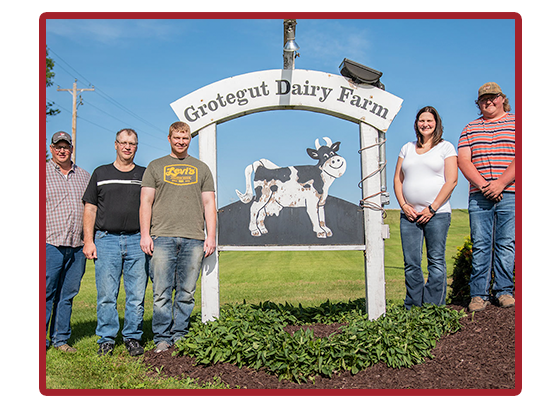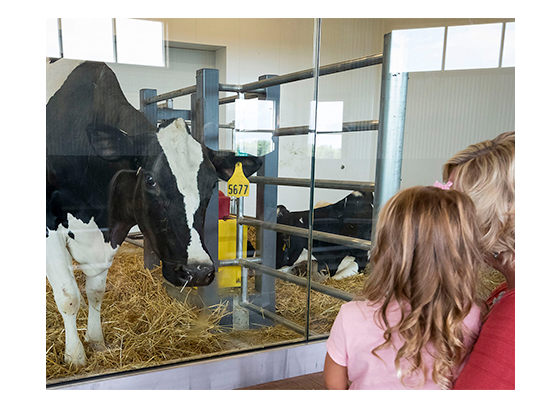 Birthing Barn
The Land O'Lakes Birthing Barn provides visitors the chance to view a cow giving birth in a clean and quiet environment. We ask all our viewers to remain quiet as our cows are in labor, delivery, and after birth. Visitors will learn how the farmer cares for the cow and calf to ensure they are happy and healthy.

Become a Member!
The most cost saving way to experience Farm Wisconsin.
Membership in Farm Wisconsin Discovery Center makes you part of something important. When you believe that Wisconsin farming can be sustainable and that we can educate the public about where food comes from, then you are ready for membership in Farm Wisconsin Discovery Center. Join us to support promotion of Wisconsin sustainable food production and you'll always have a place to go.