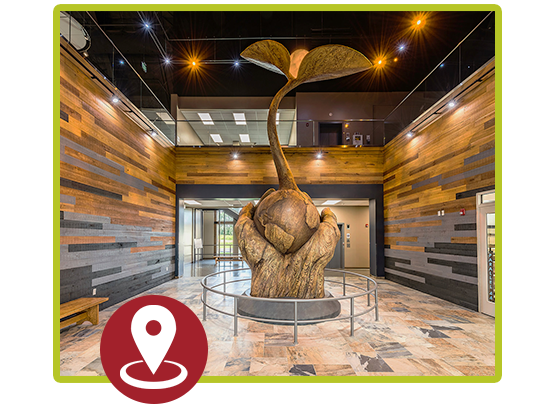 Our Two Options For Admission:
Number of People One U.S. Farm Feeds
Expected Global Population By 2050
Additional Food Necessary by 2050
Plan your Field Trip Today!
Student field trips deeply relate student's classroom work in science to real life on the farm. Bring your student group to Farm Wisconsin Discovery Center. Interactive exhibits teach students about Wisconsin agricultural production, food processing, and sustainable farming. Exhibits are designed for kids of all ages. Combination of video, written, hands-on, and visual exhibits engage all types of learners. Plus, our birthing barn gives students a chance to see a cow giving birth.
You'll lead a self-guided tour at Farm Wisconsin Discovery Center and take the bus to a local dairy farm. Student groups less than 20 can order off the menu in the Wisconsin café.