Farm Wisconsin Exhibits!
Explore the interactive exhibits to learn how science and technology have made food production and processing more efficient. Video and hands-on activities culminate in a quiet area where cows give birth and visitors can watch the experience. Take a short trip on our bus to the local dairy farm to be immersed in sustainable farming practices.
Kids and adults make a connection with the origins of their food and the modern technology that keeps production efficient and food safe. Learn how Wisconsin's farmers work to care for our natural resources.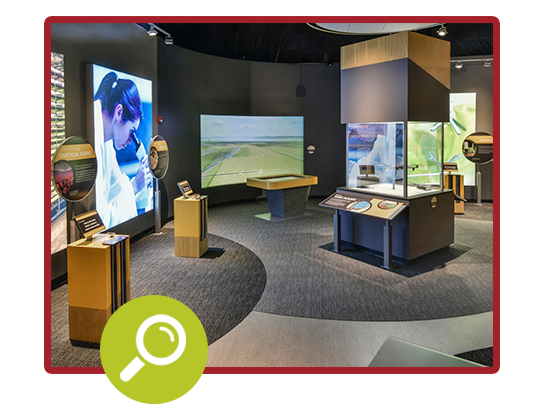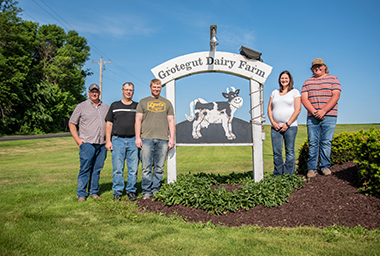 Farm Tour
Many Wisconsin farms are family-owned and passed down for generations. Take a tour of a local farm to learn about Wisconsin's rich agricultural history and how today's farms are using the best practices in the industry. Tours starting at 11am, with the last boarding at 1pm.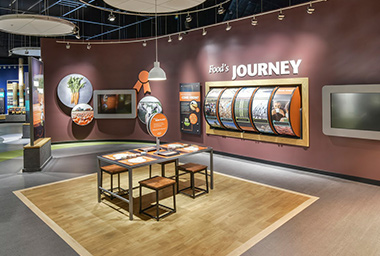 Field to Fork – Feeding Your Family
Your food makes many stops from the field to your dinner table. Take a journey of diverse agriculture, following how it is grown and harvested...processed and packaged...shipped locally and globally...and finally ends up on your table.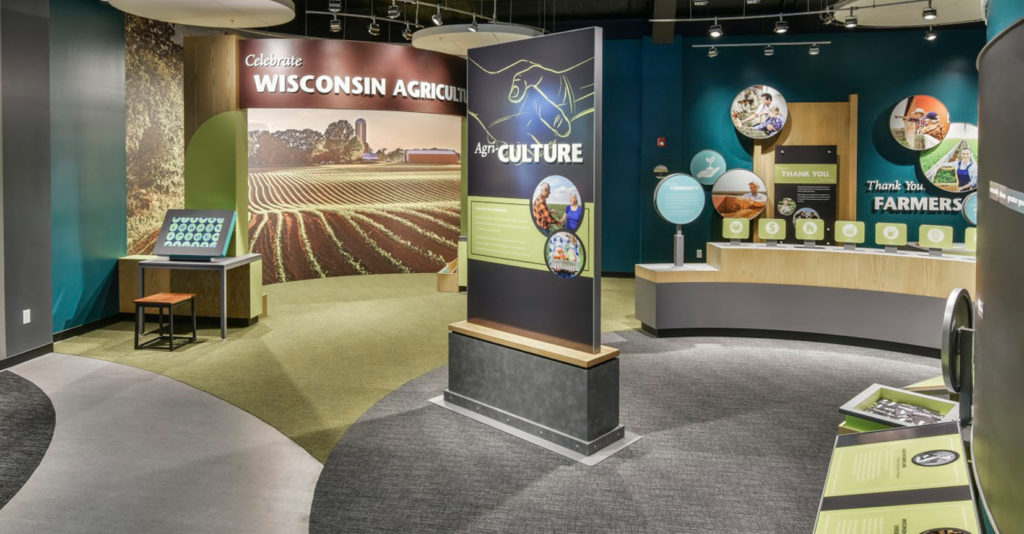 Agri-CULTURE – How are YOU Connected?
Hear firsthand from farmers about their experiences, discover agricultural careers, and explore agriculture's economic impact.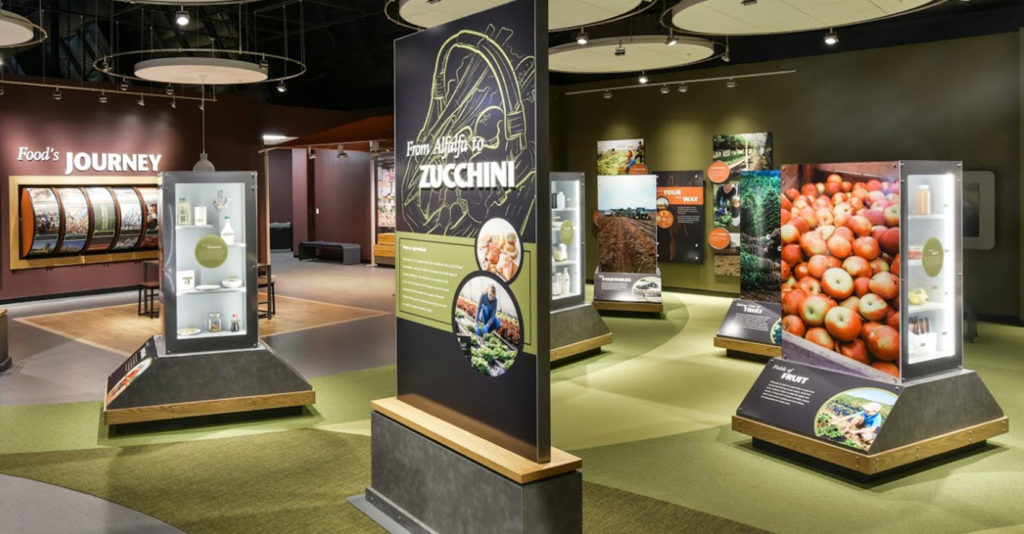 Wisconsin's Diverse Agriculture – From Alfalfa to Zucchini
Wisconsin is one of the most diverse agricultural states in the nation. Our state's broad range of climate, landscape, soils, and seasons allows us to fill our grocery baskets with every food group.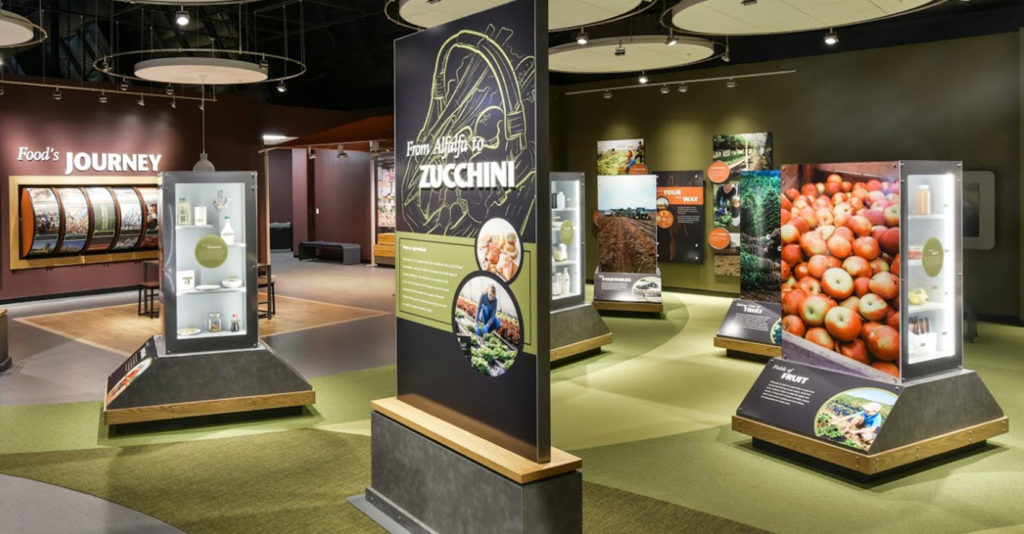 Common Ground – Balancing Farming and the Environment
Farmers often are called stewards of the land because of the close connection they have with it. Learn how farmers work to conserve and protect our natural resources.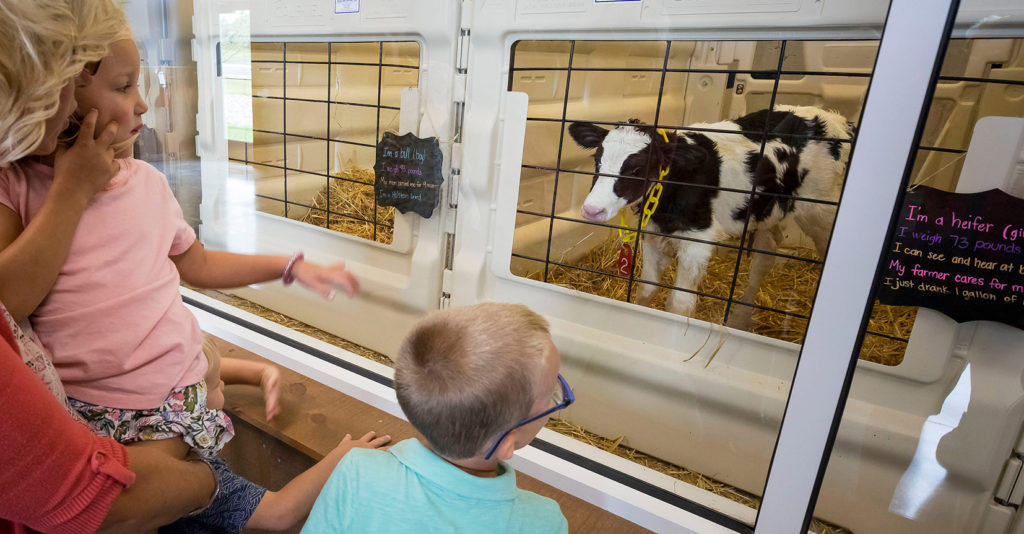 Land O'Lakes Birthing Barn
Take a seat in our auditorium style birthing barn and have the chance view a cow giving birth right in front of you!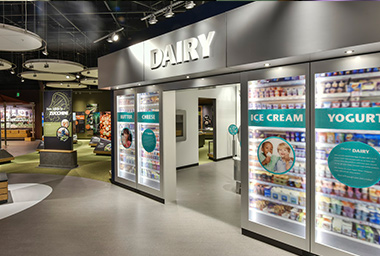 Wisconsin – America's Dairyland
Wisconsin is known as America's Dairyland—discover how farmers use technology to improve dairy processes and emphasize that cows are well cared for.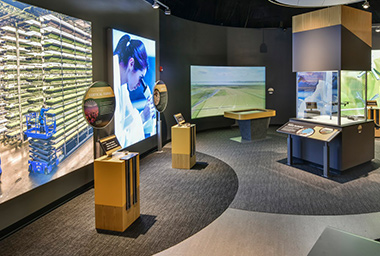 Advances in Food Production – The Cutting Edge
Discover how technology is integrated into all steps of the farming process so that farmers can grow more food to feed the world with less land and resources.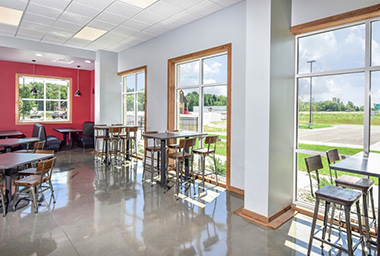 Wisconsin Café
Experience what Farm to Table Tastes Like at the Wisconsin Cafe presented by Sargento and Ice Cream Acres sponsored by Cedar Crest!
Become a Member!
The most cost-efficient way to experience Farm Wisconsin.
Membership in Farm Wisconsin Discovery Center makes you part of something special. When you believe that Wisconsin farming can be sustainable, and we can educate the public about where food comes from then you are ready for membership in Farm Wisconsin Discovery Center. Join us to support promotion of Wisconsin sustainable food production and you'll always have a place to go.