Farm House Store
Farm-Themed + Memories
Farm Wisconsin Discovery Center Farm House Store!
Farm House Store merchandise reminds us of the dedication our Wisconsin Farmers have for producing healthy food in a clean and sustainable way. Making sure you have something to take home from the gift shop for yourself and your family will give you dinner table conversation for months. Knowing and understanding where our food comes from and how it is made is important for us and future generations.
You'll find a wide variety of farm-themed gifts, toys, and snacks. Consider taking home some cheese or wine, made in Wisconsin. Whatever you choose, you'll remember your trip to Farm Wisconsin Discovery Center.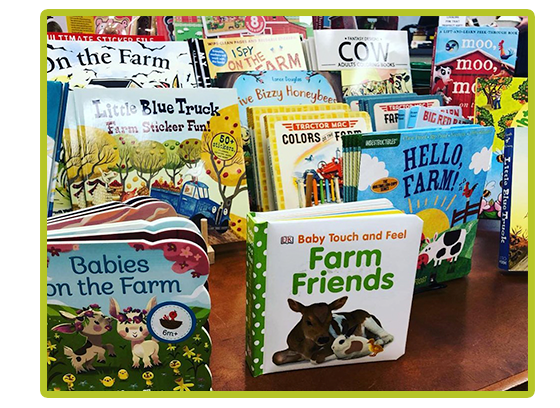 Become a Member!
The most cost saving way to experience Farm Wisconsin.
Membership in Farm Wisconsin Discovery Center makes you part of something important. When you believe that Wisconsin farming can be sustainable and that we can educate the public about where food comes from, then you are ready for membership in Farm Wisconsin Discovery Center. Join us to support promotion of Wisconsin sustainable food production and you'll always have a place to go.