Taste
Indulge + Experience
Farm Wisconsin Taste!
Put the cherry on top of your Farm Wisconsin visit by tasting the Wisconsin difference! Eat in our café for either breakfast or lunch, have ice cream as dessert, and shop in our Farm House Store to take something Wisconsin-made home with you! All of these options are available without cost of admission.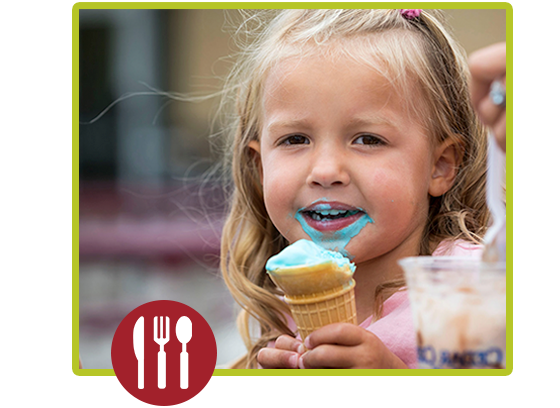 Ice Cream Acres Sponsored by Cedar Crest
Cedar Crest is the maker of smooth, premium ice cream with milk from our Wisconsin farms. Cedar Crest's innovative staff means they are always trying something new but keeping your favorite flavors. Ice cream flavors brings back childhood memories and creates new memories for you and your family.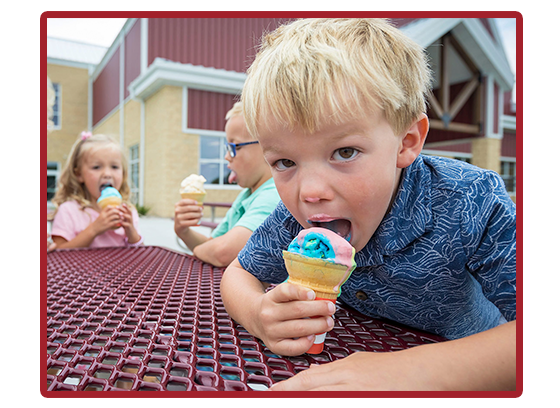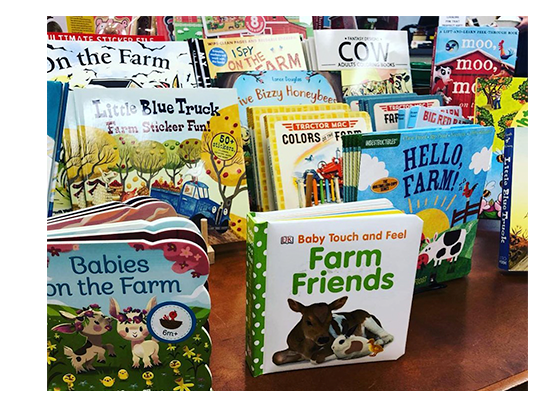 Country Store & Gift Shop
Gift shop merchandise reminds us of the dedication our Wisconsin Farmers have for producing healthy food in a clean and sustainable way. Making sure you have something to take home from the gift shop for yourself and your family will give you dinner table conversation for months. Knowing and understanding where our food comes from and how it is made is important for us and future generations.
Become a Member!
The most cost saving way to experience Farm Wisconsin.
Membership in Farm Wisconsin Discovery Center makes you part of something important. When you believe that Wisconsin farming can be sustainable and that we can educate the public about where food comes from, then you are ready for membership in Farm Wisconsin Discovery Center. Join us to support promotion of Wisconsin sustainable food production and you'll always have a place to go.