Ice Cream Acres
Indulge + Treat Yourself
Enjoy a Sweet Treat in Ice Cream Acres!
Ice Cream Acres is sponsored by Cedar Crest, which prioritizes making small-batch, premium quality ice cream. When you visit Ice Cream Acres, you'll feel that satisfying ice cream parlor experience.
With 16 different ice cream flavors, choosing your flavor will easily be the hardest decision of your day, but we won't judge if you can't decide. Whichever flavor you choose, we can guarantee you won't regret it!
Ice Cream Acres is open from 9 am to 4 pm Thursday-Saturday.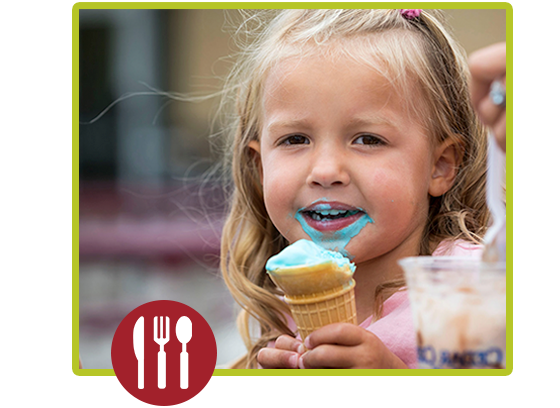 The most cost-efficient way to enjoy Farm Wisconsin is by being a member! By being a member of Farm Wisconsin, you'll enjoy the Farm Wisconsin experience to the fullest while supporting your local non-profit organization. We hold our members close, as they are firm believers of our mission to educate consumers about Wisconsin agriculture and their food sources.