Ice Cream Acres
Indulge + Treat Yourself
Farm Wisconsin Discovery Center Ice Cream Acres!
Ice Cream Acres is sponsored by Cedar Crest. Small batch premium quality ice cream is the hallmark of Cedar Crest Ice Cream. You'll feel that satisfying ice cream parlor experience.
Enjoying summer on the farm means taking a step back and slowing things down. Put the devices away and enjoy a cold ice cream cone. With 16 different ice cream flavors, you're sure to find a new favorite. Remembering childhood memories or making new family memories starts with Cedar Crest Ice Cream.
Ice Cream Acres is open 9 am to 4 pm Thursday-Saturday.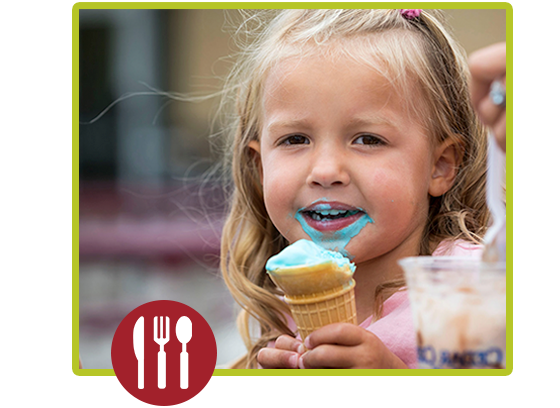 Become a Member!
The most cost saving way to experience Farm Wisconsin.
Membership in Farm Wisconsin Discovery Center makes you part of something important. When you believe that Wisconsin farming can be sustainable and that we can educate the public about where food comes from, then you are ready for membership in Farm Wisconsin Discovery Center. Join us to support promotion of Wisconsin sustainable food production and you'll always have a place to go.