Wisconsin Café
Bring your farm-to-table journey full circle
Farm Wisconsin Discovery Center

Wisconsin Café!
Located inside the Farm Wisconsin Discovery Center, the Wisconsin Café offers fresh, locally-sourced options for breakfast and lunch. Each dish is prepared with ingredients grown and raised throughout the state, offering guests a true farm-to-table experience. Stop back time and time again to discover new dishes that change with each season.
Café Hours:
Thursday: 8:00 AM - 2:30 PM
Friday: 8:00 AM - 2:30 PM
Saturday: 8:00 AM - 2:30 PM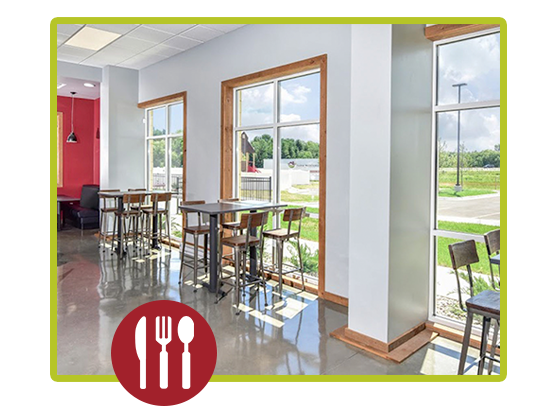 The most cost-efficient way to enjoy Farm Wisconsin is by being a member! By being a member of Farm Wisconsin, you'll enjoy the Farm Wisconsin experience to the fullest while supporting your local non-profit organization. We hold our members close, as they are firm believers of our mission to educate consumers about Wisconsin agriculture and their food sources.