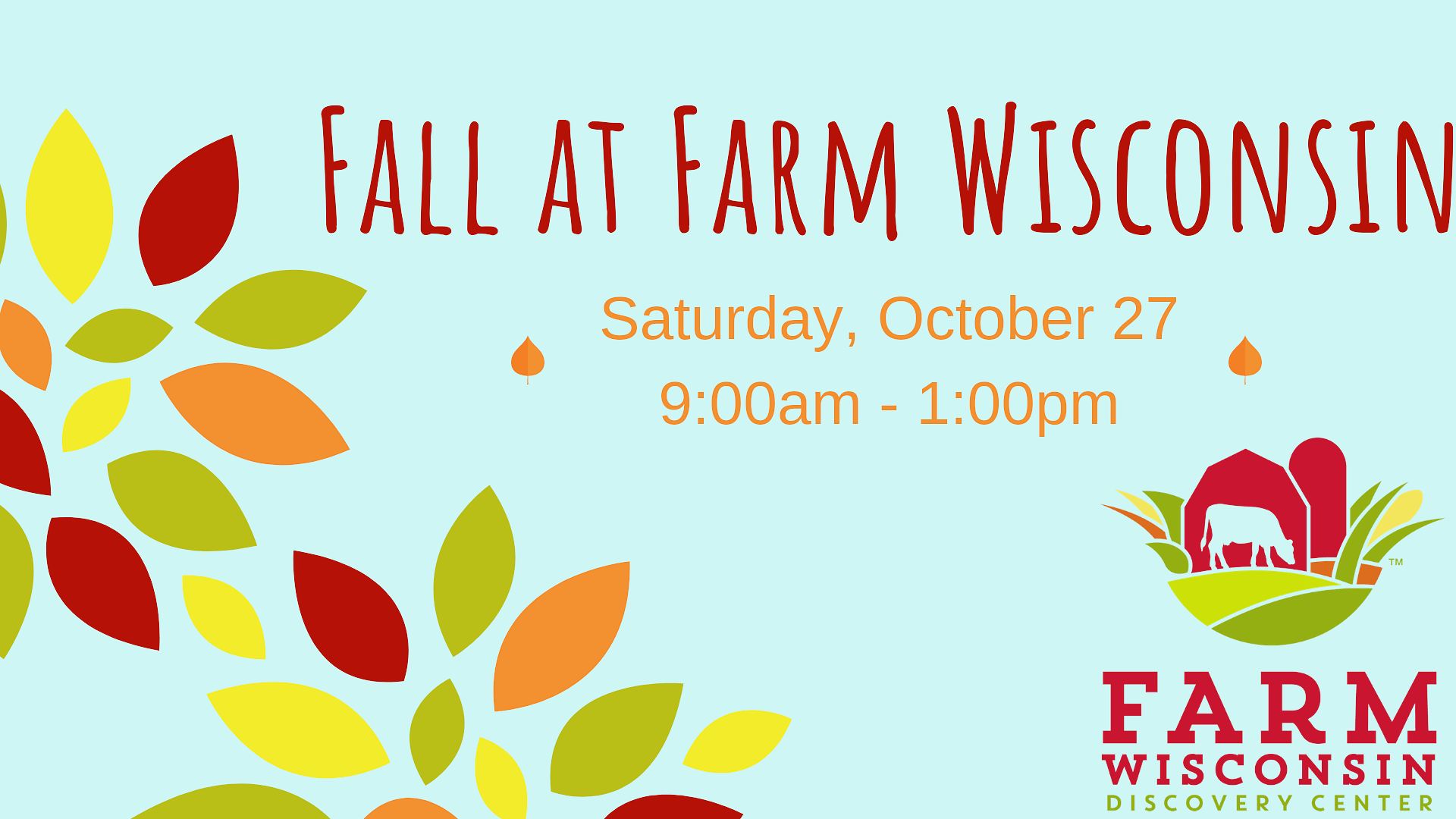 Manitowoc, WI (October 27, 2018): The Farm Wisconsin Discovery Center will be hosting 'Fall at Farm Wisconsin' this Saturday, October 27, from 9:00am to 1:00pm.  All ages are welcome and children are encouraged to wear their costume.
Guests will enjoy trick or treating, participating in different stations setup throughout Farm Wisconsin and sampling products from our Country Store.
The different stations will include: feed the monster game, coloring pages, Halloween mask making, ghost bowling, spider web walking, pumpkin tic-tac-toe, guess the weight of a pumpkin, and find the pumpkin. The Country Store will be offering samples of wine, cheese, as well as other fall snacks.
This event is included in the daily admission fee and Farm Wisconsin Memberships.
Farm Wisconsin Discovery Center:
The Farm Wisconsin Discovery Center is a state-of-the-art, interactive agricultural education center located in Manitowoc County. It provides visitors with the opportunity to connect to the agriculture industry by better understanding where their food comes from, and why agriculture is so important to them. The center features 10,000 square feet of hands-on learning opportunities, a birthing barn where visitors may watch calves being born daily, and an opportunity to tour a local farm to learn about Wisconsin's rich farm history. Open daily from 9:00am to 5:00pm seven days a week.
To learn more about FWDC, please visit: www.FarmWisconsin.org
###