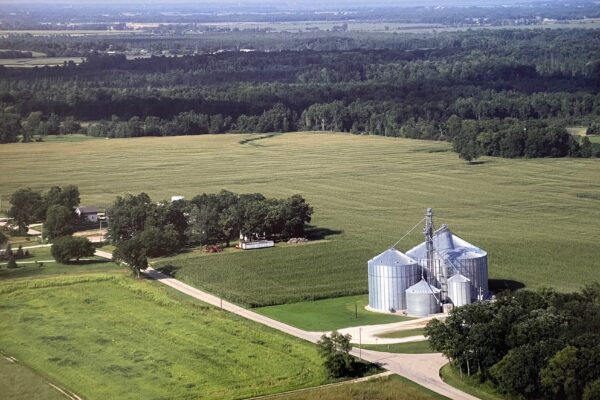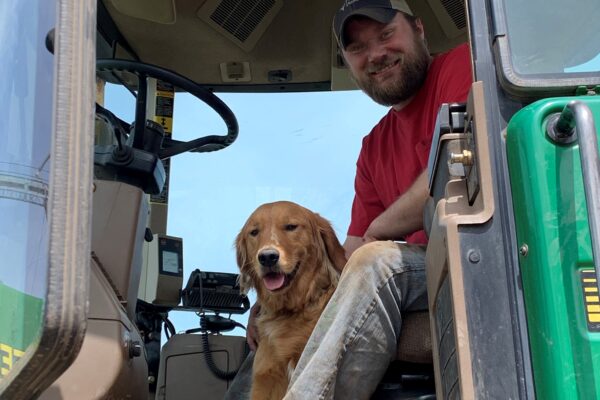 Farm: Young Farms
Farmers Name: Bill & Ann Young, CJ Young, Dylan Young, Lyle Young
Farm Location: Berlin, WI
Farm Location: Berlin, WI
Featured Animal: Crops; Primarily Corn and Soybeans
Facts about the Farm: *The farm was started in the early 1900s and is currently in its 5th generation.
*Lyle Young is currently 88 years old and still works on the farm doing tillage and helping move equipment around from field to field.
*Bill rented his first acreage at the age of 16 in 1972 and purchased his first combine in 1979. Bill started buying land in 1985 and it grew into the 4,500 acres that they farm today.
*In 1983 to 2000 the Youngs were hired to manage pigs. They managed approximately 100 sows from farrow to finish.
*In 1984 they switched from planting their crops in 30" to 20". They were one of the first farms in the area to make this switch.
*CJ joined the farm in 2006 after finishing school at the Farm & Industry Short Course at UW-Madison.
*The grain bins and storage facility, named Aurora Grains, was built in 2006. It is a fully licensed grain marketing facility.
*Dylan joined the farm in 2016 after graduating with his bachelor's degree from UW-River Falls.
*Besides just growing and harvesting crops they also install drainage tile.
*Ann Young is the farm's office and accounting manager. She also makes delicious meals for the harvesting crew to enjoy every fall.