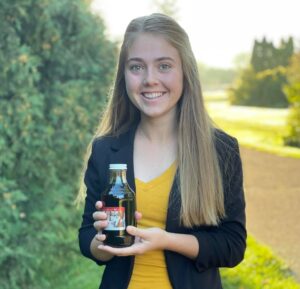 I'm Michelle Stangler, serving as the Wisconsin Maple Syrup Producer's Association (WMSPA) Intern! With Wisconsin Maple Month beginning on March 15, I am excited to help promote this unique community within agriculture all year round, especially during this fun season of tapping trees to produce maple syrup. In the state of Wisconsin, maple syrup is more than the containers you may find in the grocery store, it's also the community of producers, value-added products, and adding maple syrup to products you may not have considered, like ice cream!
Before being part of this association, I grew up on a dairy farm. The maple and dairy communities have similar equipment that is used, although what's mostly related are the friendly communities. Community newbies (including myself) within the maple community have been welcomed and provided resources to help each other succeed. For many maple syrup producers, this is the time families rally together to collect sap and create enjoyable maple syrup and value-added products for everyone to enjoy.
Not only can maple syrup be added to pancakes and waffles, but my favorite is ice cream! Supporting two of Wisconsin's nationally ranked commodities, the combination of maple syrup and dairy is a treat when consumed. Additionally, maple syrup can be incorporated into different toppings like a caramelization for meat like pork or chicken. This helps flavor the meat and helps the skin caramelize. Maple syrup can also be incorporated into other products, such as popcorn, scones, pie, cocktails, roasted vegetables, fajitas, soup, bread pudding, and more.
Producers across the state of Wisconsin are innovatively thinking of ways to incorporate maple syrup into everyday products. Examples of value-added products are maple cotton candy, maple seasoning, Sprecher's Maple Root Beer, maple suckers, maple taffy, honey maple vinaigrette, maple almonds, maple coffee, and many others. When you consume maple products, it supports a local producer. Look at where you can find maple products at wismaple.org/buy-local.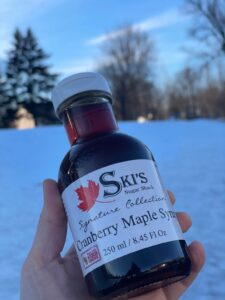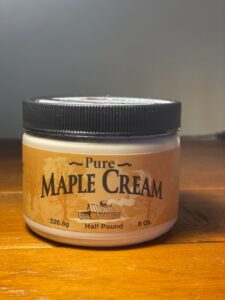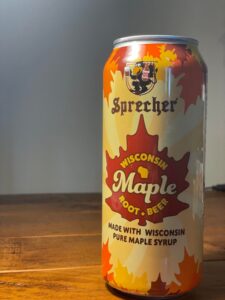 There are many events to learn more about maple syrup and value-added products. This weekend is a kickoff event to learn from local producers and meet people within the Wisconsin maple syrup community. I'm excited, along with many of our WMSPA members for Maple Month in Wisconsin from March 15-April 15.
We look forward to seeing you at Maple Days this weekend at Farm Wisconsin Discovery Center! It will be a SWEET weekend for anyone who attends. Can't make it? Check out wismaple.org for information on how you can support Wisconsin maple syrup producers during this fun time of making delicious products.