Farm Tours
Hands On Experience + Learn
Farm Wisconsin Farm Tours!
See the Grotegut Dairy Farm first-hand and find out what sustainable practices are used and how technology and hard work make the operation successful. You'll get a comfortable minibus ride to the farm and enjoy an educational video during the short trip. While at the farm, the bus drives right through the free stall cow barn with over 2,500 cows! Passengers stay on the bus the entire time.
Find out what is produced with the milk from the Grotegut Dairy Farm and how they assure a safe and humane production. You'll find some of the newest farming techniques using the oldest of earth's organisms. Curious? Visit the farm!
Tours depart hourly beginning at 11:00 am. The last weekday tour departs at 1:00pm, the last weekend tour departs at 2:00pm.
TOURS ARE POSTPONED UNTIL FURTHER NOTICE.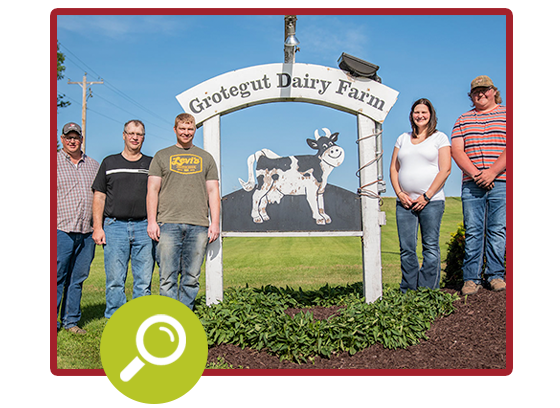 Become a Member!
The most cost saving way to experience Farm Wisconsin.
Membership in Farm Wisconsin Discovery Center makes you part of something important. When you believe that Wisconsin farming can be sustainable and that we can educate the public about where food comes from, then you are ready for membership in Farm Wisconsin Discovery Center. Join us to support promotion of Wisconsin sustainable food production and you'll always have a place to go.