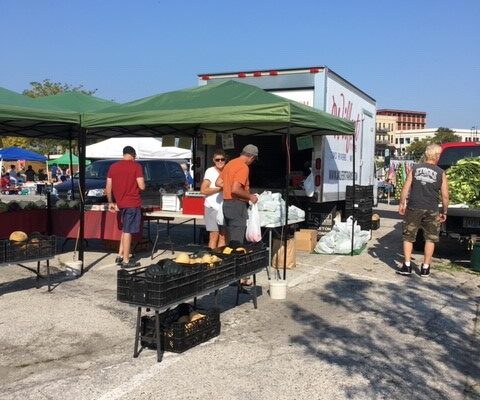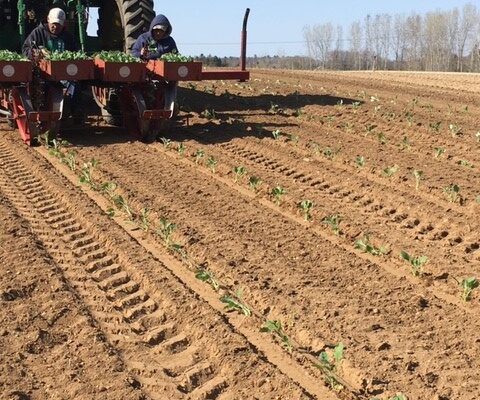 Farm name: Wilfert Farms, LLC
Farmers: Dave & Terri Wilfert; Ryan & Kelsey Wilfert; Kelly Wilfert
Farm location: Two Rivers, WI
Featured plant: Freshs fruits and vegetables including strawberries, sweet corn, peas-in-the-pod and carrots, as well as our pumpkin patch.
Facts and history of the farm: Wilfert Farms has been around since 1876, and has transitioned from a traditional dairy farm to doing some custom application and harvesting of grains, to raising grains and vegetables in the mid 1980's. The fresh market side of our farm started in the late 1980's and has continued to grow over the years. Both Ryan and Kelly were actively involved in the farm growing up, and now Ryan's wife, Kelsey, also helps out on days her work schedule as a registered nurse permits.
Facts about the plants: Wilfert Farms used to raise about 5% of the processing carrots in the state of WI. As our fresh market business grew, we cut back on the processing carrots, but still grow about 2% of them which this year is about 100 acres. All our vegetables are hand harvested except for the processing carrots and snap beans. WI ranks in the top 5 nationally for snap beans and carrot production.   We were the first to grow carrots on sandy soil as carrots were previously mainly grown on muck soils or drained marshy areas.