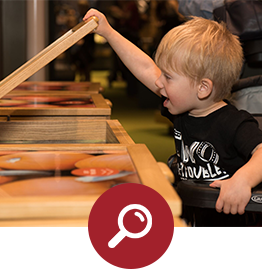 Explore
Farm Wisconsin offers over 15,000 sq. ft. of educational exhibits, plus Land O'Lakes Birthing Barn.
LEARN MORE »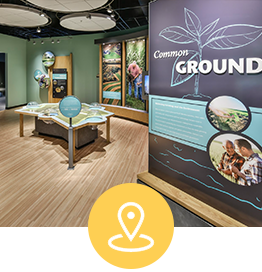 Visit
Go Beyond the Barn & enjoy interactive exhibits, Cedar Crest ice cream and a bus tour to Grotegut Dairy Farm
LEARN MORE »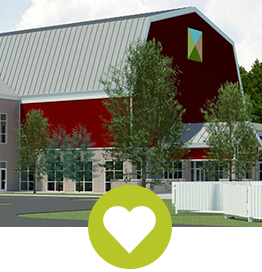 Support
Farm Wisconsin Discovery Center is a 501c3 non-profit. Your donation is always appreciated.
LEARN MORE »

The First-Ever Farm Wisconsin Discovery Center.
With the increasing need to help feed the world's growing population and with sustainable farming practices dominating many Americans' conversations about food, nutrition and environmental welfare, more and more people want to know where their food comes from, how it is produced and who is producing it.
Here in Wisconsin, one of the most important states to the agriculture industry, we have a unique opportunity to lead the way in educating and engaging this rapidly growing group of people with the first-ever Farm Wisconsin Discovery Center.