Your support would mean the world
Farm Wisconsin temporarily closed due to the Coronavirus pandemic during what would be our busiest time. We had some great things planned, but we won't let this virus disrupt the direction we're going. We're planning more activities, more animals, more experiences--and we want YOU to be part of it.
Lock in your support now through a membership, and we'll wait to start the clock on that membership until the day we reopen. Your support would mean so much to us, and we will reward you with a year's worth of incredible experiences. Click the "SUPPORT" tab above to find the membership that's right for you.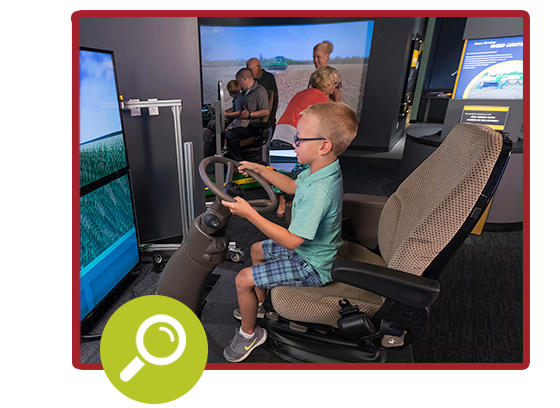 Explore
Farm Wisconsin offers over 15,000 sq. ft. of educational exhibits, plus Land O'Lakes Birthing Barn.
LEARN MORE »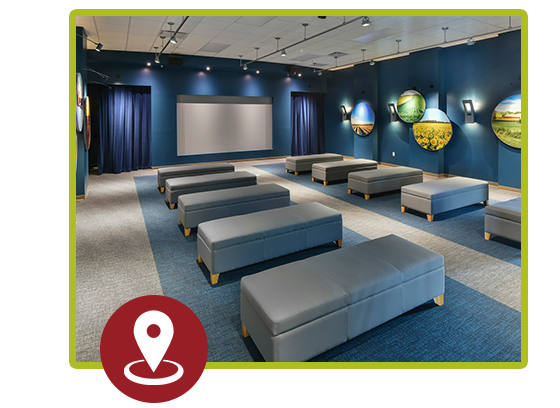 Admission
Bring the whole family and start learning about agriculture in an interactive way today! Tickets are available at the door.
LEARN MORE »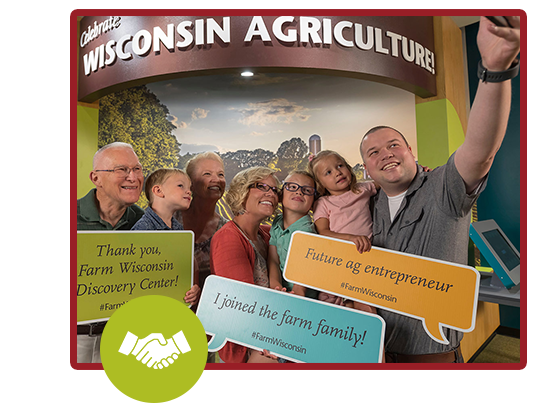 Support
Your willingness to volunteer, purchase a membership, or donate is what makes Farm Wisconsin Discovery Center so unique.
LEARN MORE »
Number of People One U.S. Farm Feeds
Expected Global Population By 2050
Additional Food Necessary by 2050
The Farm Wisconsin Discovery Center
Share in the wonders of farming at Farm Wisconsin Discovery Center--named among Time for Kids' 50 Coolest Places of 2019. Spend a day as a family or group exploring interactive exhibits, seeing a local farm first-hand through a bus tour, or experiencing the miracle of birth in the cow birthing barn. Have breakfast or lunch in the farm-to-table café, or book your group outing in the conference center, and be sure to save room for ice cream and other treats in the center's gift shop. Farm Wisconsin Discovery Center is conveniently located off Interstate 43 on the way to Door County and--when Coronavirus is not an issue--open daily from 9:00 am to 5:00 pm.
Take the short drive from Milwaukee or Green Bay, Wisconsin to let your curiosity grow.
Share Your Next #FarmWI Adventure With Us!
This error message is only visible to WordPress admins
Error: The account for farmwisconsin needs to be reconnected.
Due to recent Instagram platform changes this Instagram account needs to be reconnected in order to continue updating. Reconnect on plugin Settings page
There's Always Something Exciting Happening Here!
Stay up to date on everything going on at Farm Wisconsin Discovery Center by viewing our most recent news and events coming up below.
In an effort to stem the spread of COVID-19/Coronavirus,  Farm Wisconsin Discovery Center is closing to the general public, effective immediately and will remain closed through March 31, 2020. We will reassess the situation in the coming days and keep this page updated with the latest developments.