Reimagine Wisconsin Agriculture.
EXPLORE
SUPPORT
Farm Wisconsin now OPEN to the public!
The Center will follow a Friday, Saturday and Sunday, 9 a.m. to 5 p.m. schedule for general public admissions,
while maintaining a weekday availability for group tours making advance reservations.
Please note for the safety of our guest we have postponed the bus tour to the local farm - Grotegut Dairy Farm.
We do have a virtual farm tour available to view during your general admission.
Please check out the Events Calendar for the latest happenings at Farm Wisconsin.
The center welcomes all active youth 4-H members with free admission August 7 through Labor Day, and also invites any interested exhibitors to display their projects at the center. To register, sign up here.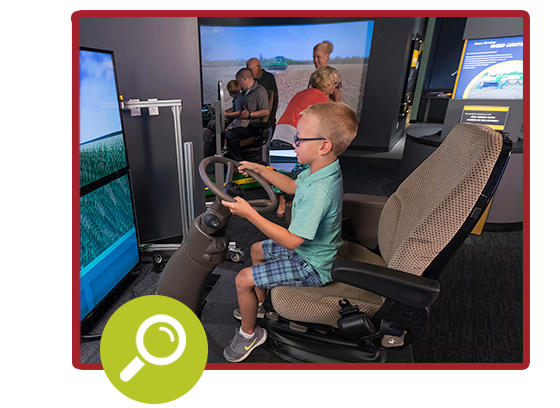 Explore
Farm Wisconsin offers over 15,000 sq. ft. of educational exhibits, plus Land O'Lakes Birthing Barn.
LEARN MORE »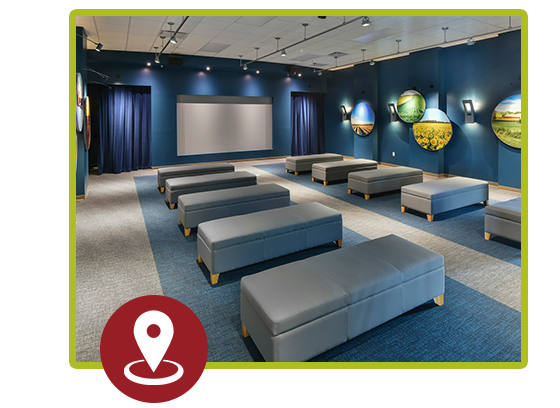 Admission
Bring the whole family and start learning about agriculture in an interactive way today! Tickets are available at the door.
LEARN MORE »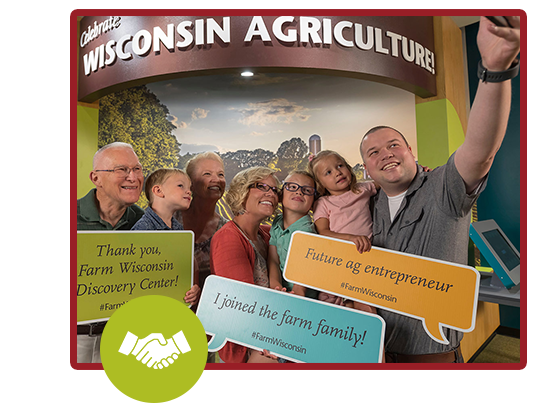 Support
Your willingness to volunteer, purchase a membership, or donate is what makes Farm Wisconsin Discovery Center so unique.
LEARN MORE »
Number of People One U.S. Farm Feeds
Expected Global Population By 2050
Additional Food Necessary by 2050
The Farm Wisconsin Discovery Center
Share in the wonders of farming at Farm Wisconsin Discovery Center--named among Time for Kids' 50 Coolest Places of 2019. Spend a day as a family or group exploring interactive exhibits, seeing a local farm first-hand through a bus tour, or experiencing the miracle of birth in the cow birthing barn. Have breakfast or lunch in the farm-to-table café, or book your group outing in the conference center, and be sure to save room for ice cream and other treats in the center's gift shop. Farm Wisconsin Discovery Center is conveniently located off Interstate 43 on the way to Door County and--when Coronavirus is not an issue--open daily from 9:00 am to 5:00 pm.
Take the short drive from Milwaukee or Green Bay, Wisconsin to let your curiosity grow.
There's Always Something Exciting Happening Here!
Stay up to date on everything going on at Farm Wisconsin Discovery Center by viewing our most recent news and events coming up below.
MANITOWOC, WI (July 22, 2020): State and county fair cancellations might have dampened the plans of many active 4-H youth this summer, but Farm Wisconsin Discovery Center hopes to provide a silver lining. The center welcomes all active youth 4-H members with free admission August 7 through Labor Day, and also invites any interested exhibitors […]