"I believe in the future of agriculture, with a faith born not of words but of deeds – achievements won by the present and past generations of agriculturists; in the promise of better days through better ways, even as the better things we now enjoy have come to us from the struggles of former years."
Although this is the opening statement of the FFA creed, it closely resembles Farm Wisconsin's mission. This is one of the many reasons why Farm Wisconsin cherishes the FFA organization and embraces the multiple opportunities FFA chapters have to work with Farm Wisconsin.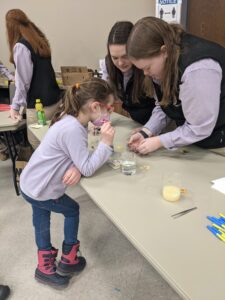 If you're unfamiliar with FFA, it is a "dynamic youth organization that changes lives and prepares members for premier leadership, personal growth, and career success through agricultural education." Although the letters stand for "Future Farmers of America," the National FFA Organization takes pride in welcoming members not only in production agriculture, but in all agricultural career areas.
FFA has three tiers to the organization: local chapters, state associations, and the National FFA Organization. FFA chapters can be present in any public school with an agricultural education program, even in school districts that are not extremely rural. Because of this, multiple students can gain exposure to agriculture that they would not have otherwise, both in and out of the classroom. Field trips to different events and places, such as the National FFA Convention, World Dairy Expo, and even Farm Wisconsin are integral parts of FFA organizations and add excitement to agricultural programs.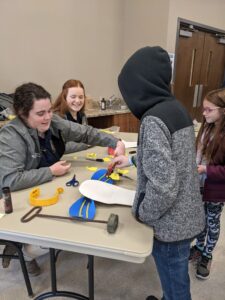 In addition to agricultural education, FFA creates leadership qualities and volunteer opportunities for its members. We've seen this at Farm Wisconsin, mostly thanks to the Wisconsin FFA Officer Team. From teaching younger kids about agriculture in innovating and exciting ways to talking with consumers and encouraging them to visit Farm Wisconsin, we are grateful for the times FFA members give back.
Farm Wisconsin believes in the future of agriculture, thanks to the experiences we've had with today's FFA members. These young professionals will shape and progress the agriculture industry, and we can't think of any better hands to have the future of agriculture in!
National FFA Week is February 19-26. Learn how you can celebrate here.