With the holiday season in full swing, people are constantly searching for gift ideas for their loved ones. To ease your search, we have constructed the ultimate gift guide, tailored to the type of Wisconsinite your loved one is. Read on to discover gift ideas for eight types of Wisconsinites, with all suggestions found in our Farm House Store!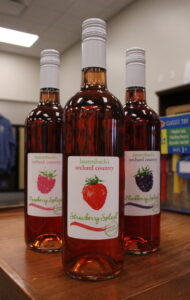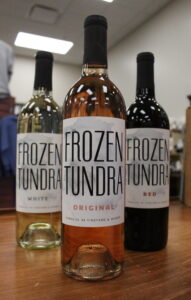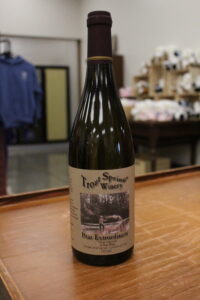 For the wine-lover:
Wisconsin is known for many things, but true Wisconsinites know that Wisconsin wines are better than any other (some may even say better than Napa Valley!) For the wine-lover in your life, treat them to local wines, such as Lautenbach's Orchard Country in Door County, Trout Springs Winery in Greenleaf, or Parallel 44 located in Kewaunee. If they already have these favorites, spice it up by gifting a wine tumbler or this pocket wine tasting journal to keep their favorites straight.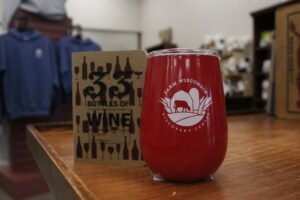 For the beer expert:
If there's anything Wisconsin is known for, it's our expertise in craft beers. For the expert in your life, treat them to a six-pack from local breweries, such as Ahnapee Brewery in Algoma, Stillmank Brewing in Green Bay, or a Wisconsin classic: Leinenkugels.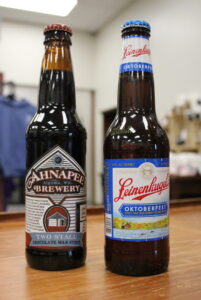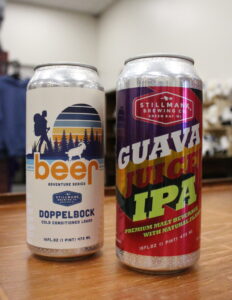 For the Charcuterie Connoisseur:
What's a holiday without a charcuterie board? With this Instagram-worthy party item gaining recent popularity, it's definite that one of your loved ones has taken up charcuterie-making. Make their job easier by gifting this Wisconsin engraved board, available in different variations. In addition, grab a couple of items for the charcuterie board, such as these crackers and local honey.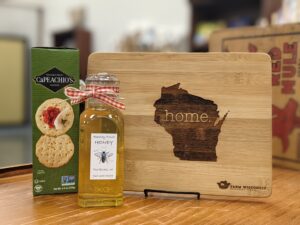 For the Cheesehead:
Wisconsin is famously known as "America's Dairyland," and we all know someone that quite literally fits the nickname "Cheesehead." Luckily, there are multiple cheese varieties available in our Farm House Store. Henning's, Sartori, Maple Leaf, Widmer's, and even goat cheese varieties from Saxon and La Clare Creamery are just a few of the cheeses we sell. As a bonus, if you buy $25 worth of cheese, you'll receive a FREE cooler bag with your purchase!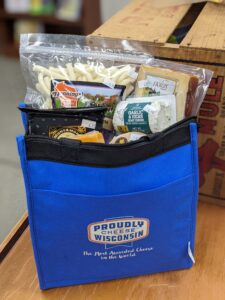 For the Bookworm:
No matter how big or small your bookworm is, Farm Wisconsin has reading options for all ages! Learn what it's like to grow up on a Wisconsin family farm, how to raise bees or goats, or read about the tales of the dairy godmother.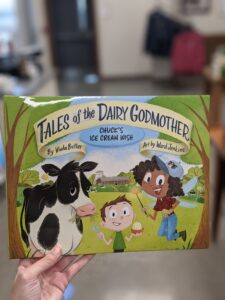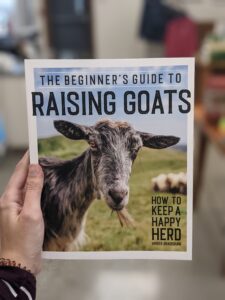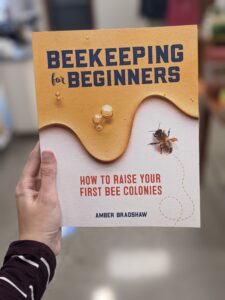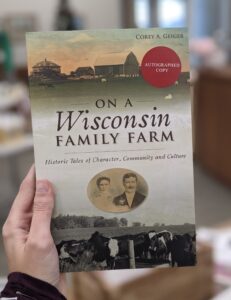 For the Future Farmer:
Know of a young one dreaming about becoming a farmer? We have a wide range of options that will help get their practice in. Have them practice their driving skills with these tractors from Riesterer & Schnell or design their future farm with this magnetic building set. If they're more focused on the animals, we have a variety of adorable stuffed animals destined to become their next best friend.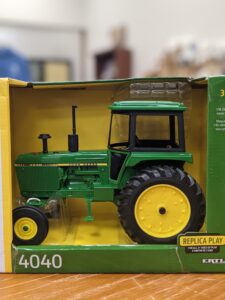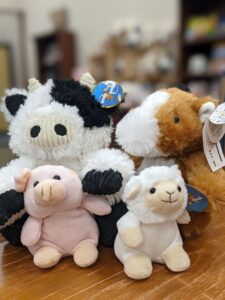 For the Fashionista:
If your loved one doesn't fit into any previously mentioned categories, you can never go wrong with a new sweatshirt. With the weather turning colder, these variations of cozy, warm Farm Wisconsin sweatshirts are bound to help your loved one make it through the Wisconsin winter. From hooded to crewneck to quarter zip, there's a style for everyone!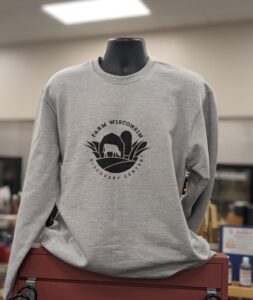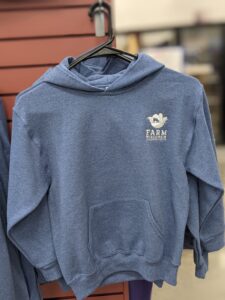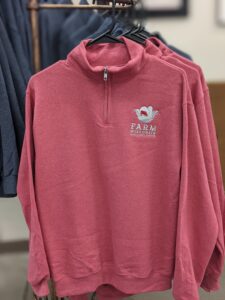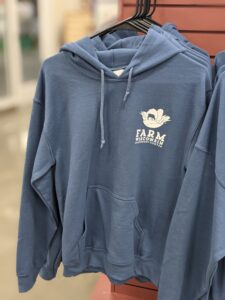 For the Indecisive:
Still not sure what to get your loved one for Christmas? Give the gift of Farm Wisconsin! We offer gift cards that can be used for admission, in our Farm House Store, or even in the Wisconsin Cafe! In addition, you can gift a Farm Wisconsin membership. With membership, your loved one will be able to receive FREE admission for a year, in addition to other benefits!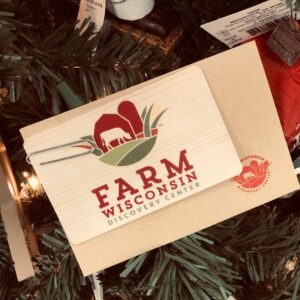 We hope that this gift guide inspires you with gift ideas for all your loved ones. If interested in any of the items previously mentioned, visit our Farm House Store, open Thursdays, Fridays, and Saturdays from 9 am – 4 pm.