Conference Center Rental
Events + Experiences
Farm Wisconsin Discovery Center Conference Center!
Host your business conference, seminar, or meeting at Farm Wisconsin Discovery Center. We have space for up to 300 for banquet or classroom arrangements and can partition the area for smaller groups. Our state-of-the-art presentation equipment allows your guests or attendees to see from anywhere in the setup. Our Conference Center can be booked with or without meal options. We even have a dance floor.
The grand entrance serves as a stunning reception area and is just right for cocktails. Order a full bar and hors d'oeuvres for your guests to enjoy. Find out about reduced price Farm Wisconsin Discovery Center tickets for your guests. If you are looking for a versatile space with a rustic touch, close to Sheboygan and Manitowoc, our conference center is right for you.
Contact us to book the Conference Center.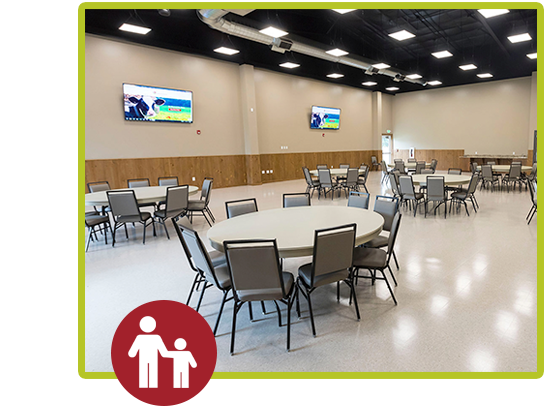 Become a Member!
The most cost saving way to experience Farm Wisconsin.
Membership in Farm Wisconsin Discovery Center makes you part of something important. When you believe that Wisconsin farming can be sustainable and that we can educate the public about where food comes from, then you are ready for membership in Farm Wisconsin Discovery Center. Join us to support promotion of Wisconsin sustainable food production and you'll always have a place to go.