Host
Events + Experiences
Farm Wisconsin Host!
Host your business or social event in the area's newest venue: Farm Wisconsin Discovery Center.
The conference center provides a versatile space for up to 300 that is fully customizable for your event. Our spacious North and South Conference Rooms can be set banquet, classroom, or meeting style. Cocktail reception space is available in the Farm Wisconsin Lobby.  Our state-of-the-art presentation equipment includes three 85 inch TV's allowing your guests to see and hear from anywhere in the room.
Onsite catering is offered through the Wisconsin Cafe. Full bar service and a dance floor are also available!
Share the Farm Wisconsin Discovery Center experience with your guests for a discounted group tour rate.
Download our Facility Rental Fees, Facility Rental Fees for Non-profits and Event Menu for more information.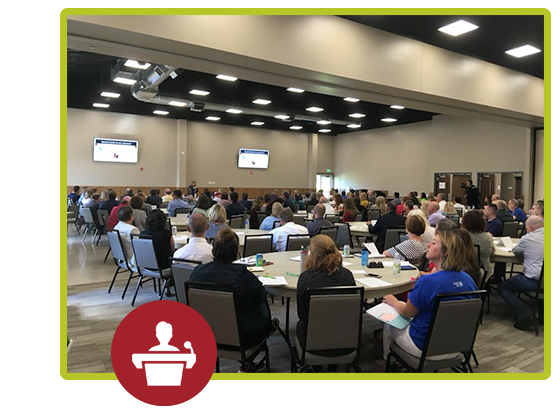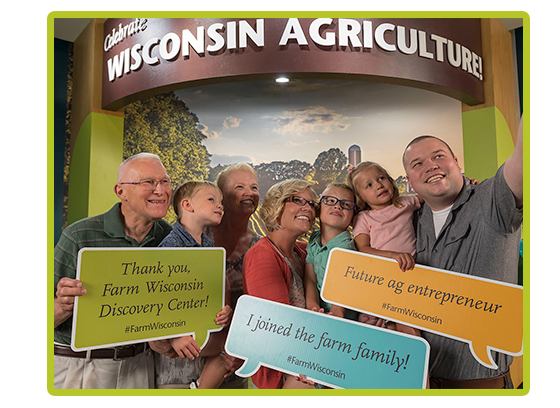 Become a Member!
The most cost saving way to experience Farm Wisconsin.
Membership in Farm Wisconsin Discovery Center makes you part of something important. When you believe that Wisconsin farming can be sustainable and that we can educate the public about where food comes from, then you are ready for membership in Farm Wisconsin Discovery Center. Join us to support promotion of Wisconsin sustainable food production and you'll always have a place to go.