NEW! Sustainable Leadership Series comes to Farm Wisconsin
Sponsored by: Compeer Financial
How can you, your teammates, and your workplace be more sustainable? What does it mean to think 'sustainability-first' in today's work environment? This all-new Sustainable Leadership series will aim to answer those questions and more through five brief, yet informative breakfast sessions.
First Session: Friday, September 15 | 7:30 AM
Presented by the Wisconsin Farm Bureau Federation, University of Wisconsin-Green Bay, and the Farm Wisconsin Discovery Center.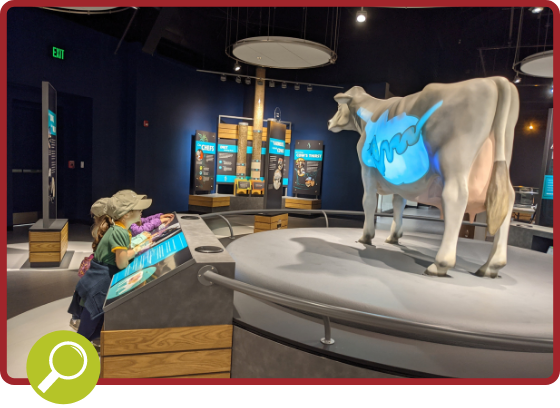 Explore
Farm Wisconsin offers over 10,000 sq. ft. of educational exhibits, plus Land O'Lakes Birthing Barn.
LEARN MORE »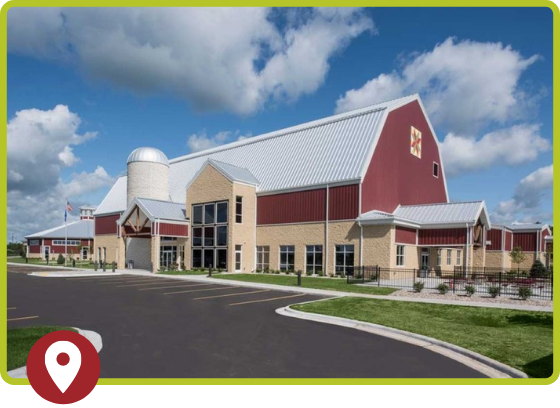 Admission
Bring the whole family and start learning about agriculture in an interactive way today! Tickets are available at the door.
LEARN MORE »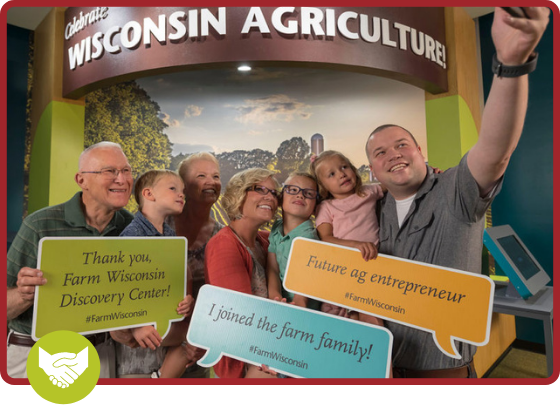 Support
Your willingness to volunteer, purchase a membership, or donate is what makes Farm Wisconsin Discovery Center so unique.
LEARN MORE »
Number of People One U.S. Farm Feeds
Expected Global Population By 2050
Additional Food Necessary by 2050
The Farm Wisconsin Discovery Center
Dive into the wonders of agriculture at Farm Wisconsin Discovery Center and discover why we've been named among Time for Kids' 50 Coolest Places of 2019 and a Trip Advisor Top Choice. Spend a day as a family or group exploring interactive exhibits, seeing a local farm firsthand through a bus tour, or experiencing the miracle of birth in the birthing barn. Have a meal in the farm-to-table café or book your group outing in the conference center, and be sure to save room for ice cream and other treats in the Farm House Store.
Take the short drive from Milwaukee or Green Bay, Wisconsin to let your curiosity grow!
There's Always Something Exciting Happening Here!
Stay up to date by viewing our most recent blog posts, where we share our upcoming events and provide insight on everything related to Wisconsin agriculture.
Sustainable Leadership Seminar Series Wisconsin Farm Bureau Federation, in partnership with the Farm Wisconsin Discovery Center, is proud to present the Sustainable Leadership Seminar Series. The series of five seminars […]